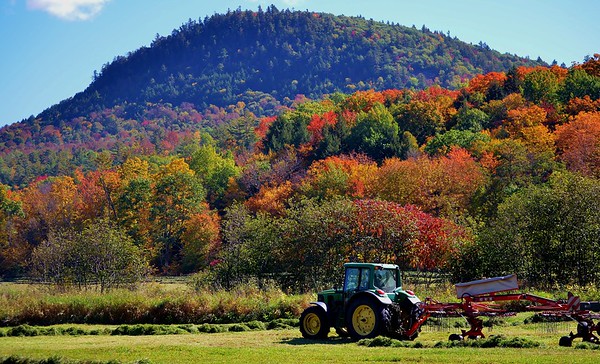 "Our charter contained the name 'Piermont' given by the Proprietors in 1764, and the first settlers came in 1768. It is quite likely that Peaked Mountain 'standing out like a great pier' suggested the name."
— History of Piermont, New Hampshire, 1764-1947
Located on the Connecticut River, Piermont is a scenic, rural town with a long farming tradition that continues today.
Piermont's beautiful natural highlights include Lake Tarleton State Park, Lake Armington, Indian Pond, Peaked Mountain, Piermont Mountain, and numerous brooks, forested hills, and rolling pastures.
With a population of about 770 people as of the 2020 Census, Piermont is home to a number of small businesses and farm stores, all of which thrive in our rural location. Our population increases in the summer and fall with seasonal residents and two nationally renowned summer camps, Camp Walt Whitman and Kingswood Camp for Boys.
Piermont is conveniently located minutes away from I-91 and benefits from its proximity to major shopping districts and three hospitals, including Dartmouth Hitchcock Medical Center, within 30 miles. The Piermont Village School includes students from pre-Kindergarten to 8th grade.
Piermont is governed by the Board of Selectmen. The Town employs a few full-time staff members and draws a vibrant base of dedicated volunteers who participate in town government and services. Residents elect officers by ballot and gather at the annual Town Meeting to discuss and vote on issues.
Incorporated in 1764 by Governor Benning Wentworth, Piermont proudly celebrated its 250th Anniversary in 2014 with a parade, music, and festivities. We also mark Memorial Day with an annual parade and commemoration.