Piermont marks Memorial Day with special observances in honor of our veterans. This annual event is an important and eagerly anticipated gathering for our community.
The event begins at 11:00 AM with a festive parade including a grand marshal, local veterans, community groups and businesses, residents, and musical accompaniment. The parade starts at the Piermont Congregational Church on Church Street and proceeds to South Lawn Cemetery.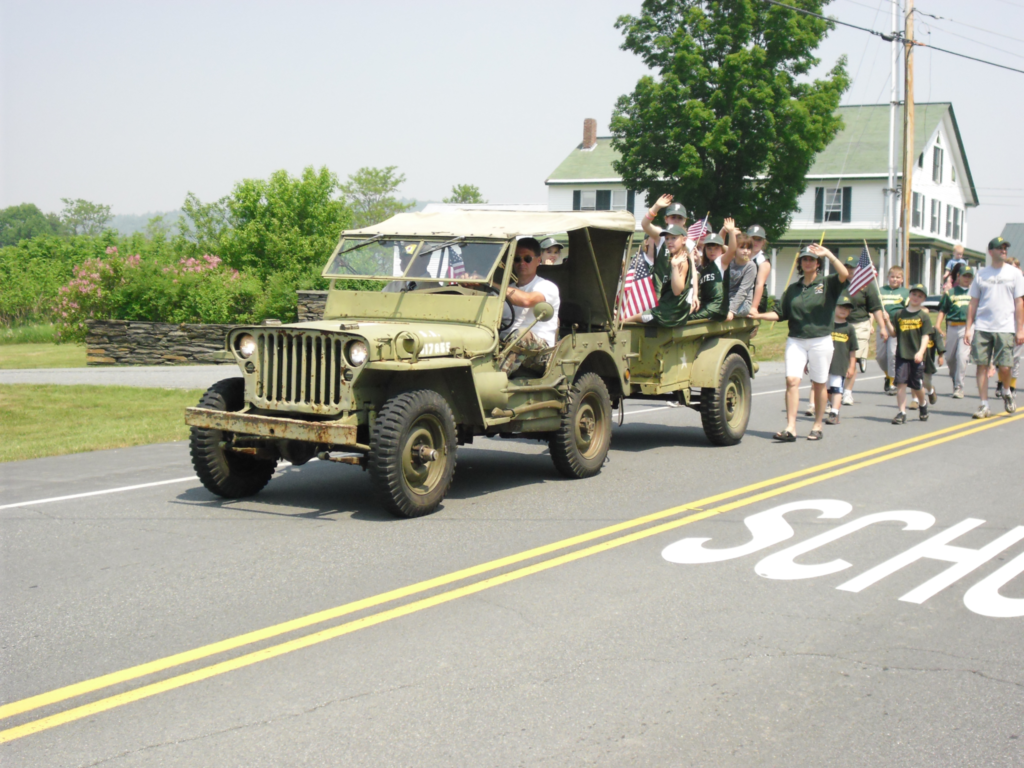 The ceremony takes place in the scenic and solemn Veterans Memorial Garden in South Lawn Cemetery, with a featured guest speaker, welcome by a Selectboard member, special recognitions of our local veterans, and music by the Piermont Village School. In case of rain, the ceremony is held in the Piermont Village School gym.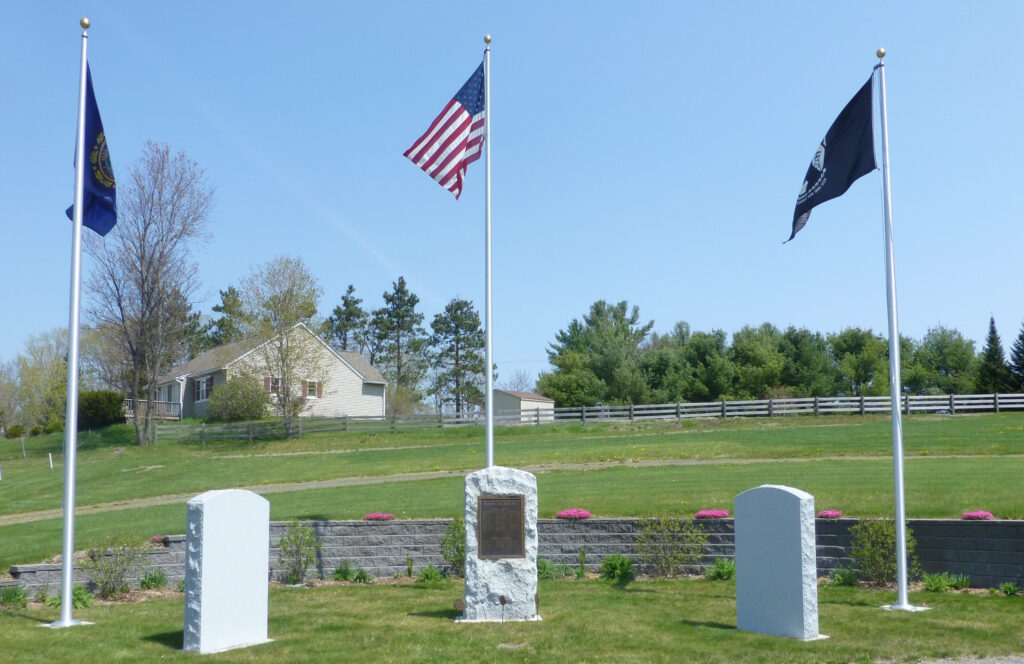 After the ceremony, don't miss the annual Piermont Village School bbq and bake sale to raise funds for the 8th grade Washington, DC trip, and the Piermont Public Library's book sale at the fire station.
The enthusiastic participation of Piermont residents and town organizations, including the Fire Department, the Police Department, the Trustees of the Library, the Historical Society, the Piermont Village School, and others, make our Memorial Day commemorations a memorable event every year.
From 2009 to 2022, Bernie Marvin, US Marine Corps veteran, organized and led the events as Master of Ceremonies with true dedication to our veterans and our community. Bernie also led and coordinated the Town's efforts and resources to create the Veterans Memorial Garden, which opened on Memorial Day 2012. The Town dedicated a new Veterans Memorial Monument in this location on Memorial Day 2018.
Many thanks to the taxpayers of the Town of Piermont and countless generous community groups and Piermont residents who contributed in creating the Veterans Memorial Garden and to all the volunteers who continue to maintain and improve this special place of commemoration and reflection for our community.
To find out more about the Memorial Day events and learn about participating, please contact the Board of Selectmen's Office: info@townofpiermontnh.org
Click here to check out Piermont's recent Memorial Day ceremonies.